Is it sad that I was saving my currently post until I could officially say that 'I AM DONE' probably but I don't care!!!
Because
I AM DONE
with the 2012-2013 school year!!!
So today I am finally linking up with
Farley
for
June's currently
, I might be a little tardy to the party
(like number 437)
but its summer time and I can be tardy if I want to.
Listening: This week has been crazy <good> busy with end of the year school stuff + fun social things so I am just getting around to watching the CMT award show...it will probably take me at least three days to finish the whole thing but this girl HEARTS her some country boys and music so bring it on!
Loving: Of course this was a give me, I beyond HEART that it is summertime. These past three weeks have been stressful. So even though Monday I start summer work I will be on a break from dealing with students and my administration, this break is much needed.
Thinking: Since I am working over the summer and taking three different trips (Houston conference, Fredricksburg with Mr. B and New York with mom and sister) I need to be diligent about taking care of myself and my personal to do's before I take on too many new school year projects. Perhaps its time to start making new lists again...I HEART me to do list's!
Wanting: A tan, this should probably fall under needing, this girl is casper white right now. A manicure, goodness gracious cleaning my classroom ruined/shredded my nails. My hair hasn't been cut in six months and it probably needs it but I have no clue what I want...time to hit up the pinterest.
Needing: A new dress! My 28th birthday is Sunday and we are doing a happy hour at Eddie V's so I deserve a new dress to feel birthday worthy. It's time to break out the credit card!
3 Vacay Essentials: 1. iphone = maps, google searches, pictures, games, socialness, needless to say I would be lost without my iphone. 2. Any one of my friends or family that I can be goofy with, take a million pictures with and share a few drinks with. 3. Clothes, duh!!! I pack enough for a at least a month when I travel and generally beat myself up because I forgot something I NEEDED.
If you are still counting the days down to summer vacation I wish you patience and good luck. And please go link up with Farley so I am not the very last one to join the party!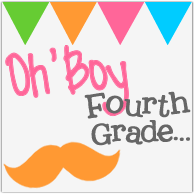 - The Babbling Box!