Two weeks from tomorrow I leave on a grand adventure to New York with my mom and sister.
It wasn't the best planned trip on my part:
one. I am poor but going to a super expensive city, makes sense right.
two. I literally am giving myself four days to 'unwind' go school clothes shopping and prepare for school starting, not smart at all.
three. I am staying in a tiny hotel room with a sister who loves to annoy my mom and a mom who doesn't drink or eat anything bad. ever.
I probably have lost my marbles.
My solution at first was to avoid thinking about the trip.
Now that it is just a few weeks away my over planning crazy obsessive ways are hitting me full force.
I should mention that I went to New York once before when I was 19 with a college roommate, we stayed two nights in a hotel and one night in the airport. Nine years later and my money issues sure look the same. Since we were on such a short time frame I planned out our trip by the hour and printed her a copy of the itinerary.
I did mention I am crazy right.
I have been researching fun free things we can do in New York to see the city but you know...be able to pay rent when its over.
Since I love am obsessed with all things TV and movies, why not recreate all of the famous New York scenes. Essentially we will run around and take pictures or act out different scenes.
Get to see the city for free, check. Get amazing hilarious pictures, check. Day drinking, check.
The best part is my bestie is coming up from Pennsylvania to spend the day and this would be the perfect thing to do with her and my sister while my mom is in class.
So here is what I have so far!
1. Breakfast at Tiffany's. enough said.
2. Gossip Girl - Hold court on the Met steps.
3. You've Got Mail - meet at Cafe Lola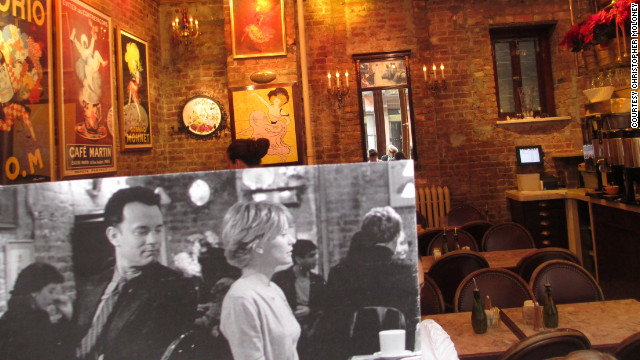 4. Home Alone 2 - act lost in the city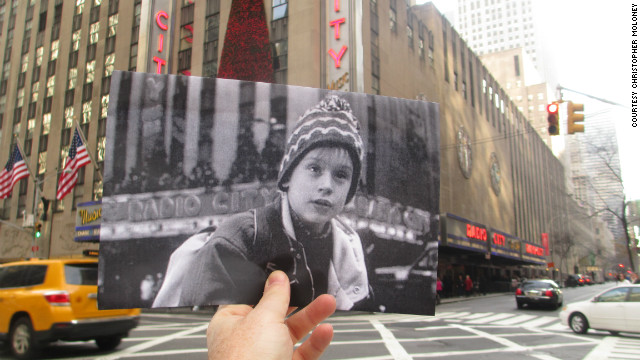 5. Dark Night Rises - create a riot at Federal Hall on Wall Street
6. Friends - Monica's Apartment - join the gang
7. Seinfeld's Tom's Restaurant
8. The steps of Carrie Bradshaw's apartment.
So what else am I missing?
If you were going to go on a movie/TV scavenger hunt in NYC what would be the place you had to see?
Besides running around like crazy people we probably need to eat so I would love suggestions of the best places to eat in NYC!