If you follow me on instagram...I am really not sure why you aren't...you probably already know a few things about life right now: it's spring break, sister was in town and its SXSW time. All of these factors combined have left very little time for blogging, answering comments and other activities that require being inside. Hello sunshine and 70 degree weather today.
So now that sister has ventured back to Houston, my heart and stomach are completely full with delicious happiness I figured its time to do the following: make a beverage, turn on The Bachelor and play catch up.
Last week both Alison and Heather nominated me for the Sunshine Blogger Award which truly warmed my heart and brought a smile to my face...also talk about excellent timing as I had a rough long week.
I had this crazy idea that I could answer all 22 of their questions with gifs...but then I was worried some of you might throw up or unfollow me. BUT gif's bring sunshine to my posts so I figured I will 'balance' them throughout the questions as I try to answer all of Alison's and Heather's questions in one magnificent post. and go!
I do realize I am breaking the rules of the Sunshine Blogger Award, but this post could easily turn into a small long novel if I did every task...hopefully my gif's make up for it!
How long have you been teachin' and what is your absolute favorite grade to teach? (I know that's two questions, but they go together)
This is my third year to teach middle school, I am lucky enough to teach all three grades in mixed classes but I love my eighth graders...ask me again next year and I could easily have a different answer.
What's your favorite thing to watch on Netflix/Hulu?
Over the summer we got into Orange is the New Black and I LOVED it but this Christmas break we started House of Cards and we both became obsessed...like watch four episodes in a night obsessed!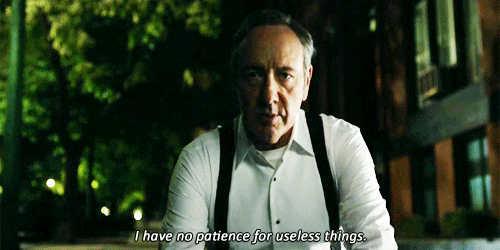 If you had an opportunity to change one county, state, or national law about teachin', would you change anything?
More required career/computer classes or just more awareness about programs offered.
I get that my ESL students end up losing most of their electives in order to have block classes and extra reading classes BUT at the same time to get eighth graders that have no clue how to save a word document, log in or take pictures from the internet is mind blowing. Technical skills are so important for being hireable in the career world, and these skills go beyond texting!
The other side of that is our career and technical education programs are AMAZING at my district at the high school level but there is so little awareness that students can earn certificates from our community college with their high school diploma. I wish that the focus could move beyond passing a test and more into planning a path for their career life and then focusing on what high school has the best program. We have great high schools with culinary programs, cosmetology program, automotive, robotics...etc but they are spread out all over Austin and if you don't know whats out there you can't take advantage of free certifications. Frustrating.
What is your most memorable moment from teaching (good or bad!)?
I do not want to focus on the negative moments because there are way too many positive moments out there! Some of my favorite moments this year have been with my SEL class and/or my eighth graders...they are so darn nosy in my personal life that sometimes I feel the need to be like:
I can only answer one question at a time...or perhaps we should be learning something in here besides my personal history. BUT the relationships I have formed with some of my students are priceless and born from their interest in me and that makes all their paparazzi style questioning worth it!
Have you ever thought about teachin' abroad? If so, where?
I started teaching 'late' compared to most teachers, I had some fun time after college to just work in a bar and live that life and then I worked in the corporate world for three years before I began teaching so I never considered teaching abroad.
If you could go on a shoppin' spree for one day and buy anything you wanted(money would be no object), what would you buy?
This question could literally be a blog post in and of itself...you all know how I love to shop!
This will never be me, so my answer would include: clothes, shoes, bags, makeup, wine, household decorations...greedy much?
What is one food that you could eat every single day and not get sick of?
Salad. This is such a weird answer but I have literally been eating salads for dinner for the last seven or so years and still crave them. Lettuce, mushrooms, olives, cheese, croutons and olive oil. Heaven.
What is your all time favorite children's book title and why should I read this book?
As a kid I loved Little Women and the Anne of Green Gables series! I was an book worm who read under the covers after I was supposed to be asleep or hid my book during class time so I could read while taking notes.
I loved all of these books, and reread them a dozen or so times. Strong female characters, adventure with a dose of love sprinkled in.
What is one app or piece of technology that you could not live without?
I have become a technology junkie over the past two years or so. I blame blogging. Pre blogging I just loved my DVR box and texting. But now I am constantly reading blogs, comments, posting on instagram or checking facebook...while accessing my DVR box. I honestly need to learn to put it all down and just relax in a moment sometimes.
If you were in charge of your school for one day, what would you plan for that day?
Educate my students on all of the 'useful' bits of life that they aren't learning about between being glued to their cell phones, teenage angst/drama and preparing for testing.
What made you decide to start bloggin'?
My best friend just moved across the country, I just started navigating the world of teaching, moved in with the mister and was seriously lacking in some girl time. Blogging became my nightly vent/share sessions with a few girlfriends and a good glass of wine. It keeps me sane. Allows me a space to share my life. And most importantly has allowed me to connect with complete strangers and make friends with bloggers that I never would have expected.
What is your favorite holiday?
What has been the sweetest thing a student has given you/said to you?
I am a narcissist and love when students tell me that I am their favorite teacher...yep that's all it takes. But hands down this poem was the sweetest thing I ever received!
What is your favorite "me time" activity to do?
Painting. Drinking. Shopping. Chick flicks. Pool time. Hammock time. Gym time. Blogging. The secret to my happiness isn't complicated but always changing.
What is your favorite thing to cook? And yes, we would love the recipe.
I don't necessarily consider these cooking but I make these No Bake Energy Bites at least twice a month! The mister gobbles them up. They save me on long days in the classroom when my sugar drops. And they are the perfect after lunch sweet item that doesn't make me feel that guilty.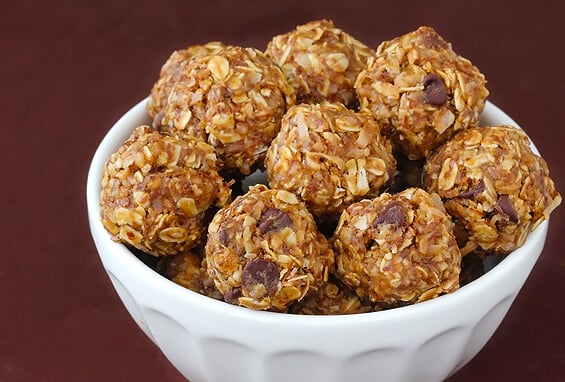 If you could be any Disney character, who would you choose and why?
Before last night I would have said Belle hands down. I was once her for Halloween as a kid, she loves books, she sees the prince inside the beast and we are both brunettes.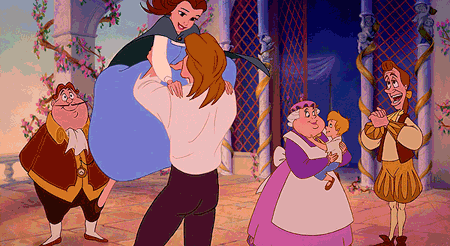 But last night I watched Brave with my sister and fell in love with her character, so now I can't decide...what's new?!?
What's your favorite ice cream flavor?
Vanilla Heath Bar Crunch from Ben and Jerry's...but all I do is pick the Heath Bar's out so I guess I just don't care for ice cream that much.
What is your Starbucks order?
I am the girl that dislikes coffee, the taste, the smell, the price. If I go to Starbucks its generally for the Passion Tea but I bought a box of that stuff and probably haven't been to a Starbucks in over three years.
What was your favorite childhood book?
Tell us about your best vacation!
I love all vacations so I don't have a best vacation...seriously something about being in new cities, staying in hotels and being with the ones you love with no interruptions pulls at my heart strings.
I fell in love with NYC. The mister pretty much had me apartment looking in Chicago. I could be on the beach forever in Florida. And Denver actually had me job looking.
Where should I go on vacation and what should I do there?
Depends on what you are looking for: I think one of the best vacations we really planned was to Colorado. We flew into Denver, rented a car and went exploring. We were able to visit six+ breweries, go ice skating, see a hockey game and go snowmobiling. I loved the energy and excitement of NYC and had a blast exploring all of the TV and movie locations. I adore laying on the beach with the perfect mixed drink in a cute little cup. Nothing is more relaxing than the sand between your toes and the waves as your background music. And Chicago just has it all: museums, the high energy city, sports and so many fun adventures.
If I thought this post wasn't long enough I would include pictures from all of our vacations...but I am wrapping this up soon...promise.
What if your favorite blog, non teacher related?
This one is difficult for me because I follow alot of non teacher blogs but my favorite would probably be A Beautiful Mess...it was one of the first blogs I started reading before I got into blogging and I love their fashion sense, DIY projects and recipes.