Friday before Spring Break a kid mentioned that he was excited about spring break, I quickly corrected him that no one in that class was more excited about spring break than I was! For the next 9 days I would NOT be responsible for 160 little people, telling people to sit down, shut up (in a nicer way), spit out the gum, do this, do that...etc.
Don't get me wrong I love my job but sometimes the monotony can be taxing.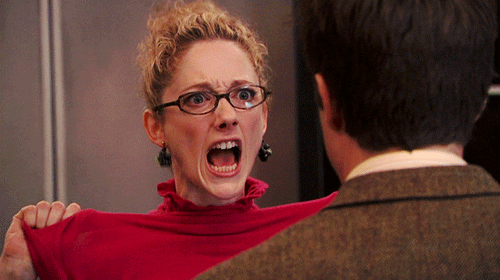 This spring break was a little different than my last two spring breaks: the mister would be working every night at a second gig, I had no friends from out of state coming in and I wasn't making the trek to Houston to see family.
My hope was that I could balance 'adult' responsibilities with a bit of fun, a lot of relaxing and not drop all of monies at Target.
Like the crazy insane organized person I am I made a to do list...a two page to do list...I am pretty satisfied to say that I was able to take care of most things on the list. Granted I probably would have been able to take care of more items if I wasn't constantly waiting for a commercial breaks during Boy Meets World and the gazillion hours of HGTV I choose to obsess over...I have already suggested eight different countries/states we can move to, decorated my dream house and decided income properties are worth it...the mister is not amused.
What was amusing was my sister came to Austin to play keep me occupied for two days since the mister was slaving away at SXSW. We of course went shopping and spent way too much at Target...the stupid target app is justifying a lot of spending I wouldn't normally be doing...but these shoes were just too darn cute to pass up. And of course a few new maxi shirts, because well duh they are my jam.
The next day we went exploring and I took her to the Hope Gallery Wall where she was too chicken to climb up with me...I love her anyways...and then I thought giving her a glimpse of SXSW crazy would be fun. Instead I think she decided Austin is never a place she can live...its not for everyone...hint hint SXSWer's!
So instead we wondered through thrift shops, ate from food trucks and walked at least 5 miles around South Congress. It was a blast. end. of story.
Later on in the week I had plans to hang out with an old friend and experience SXSW music scene. There were: mishaps on the city bus, day drinking, live music, a house fire, 5+ miles of walking, lines of people, more drinking, more walking, some live music, meeting new people, a terrible accident, sunburns, more drinking and couch sleeping.
I enjoyed myself thoroughly, sometimes a girl just needs to let go and have fun, although it will probably be a good few months before I let go that much again. There are no pictures of me because at the end of the day I am a teacher.
My friend kept introducing me and including the "she's a teacher" line to nearly everyone of her friends as if to either explain my 'uncoolness' or as if it was some sort miracle that I knew how to have fun.
Don't get me wrong I wasn't offended by the introduction, we all choose to live our lives differently and there is nothing wrong with the party scene but just because I don't live the life everyday doesn't mean that I don't enjoy it sometimes or know how to 'hang'...I managed to stay out for nearly twelve straight hours...I can hang.
Living in Austin can be hard sometimes, its never never land! And no one is judging you if your thirty still working in service industry and drinking or doing drugs every night. Sometimes I do feel like you are judged or stereotyped if that isn't the life you live.
Believe me, I don't want/can't do that every night anymore but I am also not looking to buy a minivan and become a soccer mom. I often feel like I am stuck in the middle or forced over to one side, because I work the 8-5 and need to get sleep and not be hungover or cracked out while teaching the next day...adult problems.
Friends I once had find other friends to hang out with that can and are willing to party every night. I understand it but sometimes its frustrating trying to figure out how you fit in or how to have it all. normalcy and the party lifestyle. And don't even get me started on finding new friends.
So after a long day of drinking and even longer day of recovery, I certainly am not 21 anymore, I came to a very important realization: I don't want to fit in.
I am a twenty eight year old teacher who lives in suburbia with my mister, drinks way too much, loves my job, loves to go out and listen to live music and socialize just as much as I love nights in watching tv or painting and bubble baths. Who says you can't have your cake and eat it too!
For me this week was a lesson in balance or perhaps I needed to prove something to myself either way, I had some awesome sister time, took care of my real world responsibilities, focused on spoiling myself and proved that teachers can have fun too! I call that a win.