In my absence from blogging I have had a lot of these 'musings' floating around in my head, basically my lack of understanding of how and why people decide to make certain decisions, say certain things and most importantly share it on the interwebs for us all to see.
So I introduce you to: people be trippin'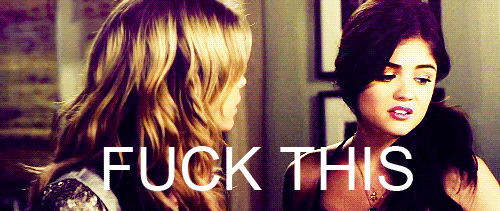 I will save you the time and just give you the short and sweet synopsis: the mom shared a picture of her 6th grade daughter wearing teeny shorts to school. Shockingly there is the finger tip rule at the school...which I think has been around for the last 20 years...the girl as a consequence had to borrow ill fitting clothes to wear the rest of the day. And the mom is outraged. I will say it again, people be trippin'.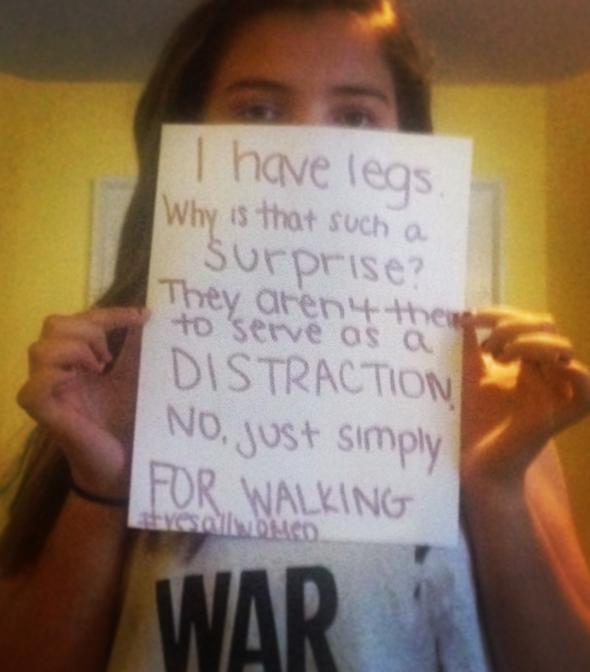 This is how she ends her article:
"My daughter was punished for showing too much of her (gasp!) legs. Her school is normalizing the notion that girls' bodies are distractions. That girls bear responsibility for boys' reactions to their bodies. That boys have thoughts that are inherently impure and will lead to misconduct. The school's chosen mode of punishment is disrupting girls' educational experiences and quite possibly hindering their legal right to an education. The message and actions perpetuated by gender-biased implementation of school dress codes—the blaming and shaming of our girls—has got to stop."
I have a few minor problems with the whole point of the article from a teacher standpoint.
one. There are dress code rules for both girls and boys. Shockingly most boys are also not allowed to show their shoulders or undergarmets. Turning this topic into a gender issue makes zero sense because boys and girls do dress differently so there must different rules for each gender.
two. The chosen mode of punishment of changing into clothes the school currently has is the least disruptive option possible. If school's sent kids home for being out of dress code: they miss class. If kids had to call home for a change of clothes and wait in the office: they miss class. If student's aren't provided a consequence for breaking a rule: learning will always be disrupted. Please tell me a method you prefer.
three. Let's talk about this word distraction.
I would imagine I would be hard pressed to find a single school dress code that says the distraction is from the opposite sex. It's for everybody in the learning environment. Let's also remind ourselves we have a classroom full of hormonal teenagers going through puberty here. So no other student regardless of sex or teacher should have to see: a boys ass crack, a girls boobs, a girls butt when she bends over or a girls private parts when she is sitting.
Middle school students aren't statues, they move around, work in groups, sit on floors, run outside, etc. Children should be dressing to fit their environment.
But here is my biggest issue with this whole rant:
rules are rules, consequences are consequences.
What exactly are you teaching your daughter when instead of supporting the administration for enforcing a rule that has been pre-established with consequences that were probably reviewed many times with students, you are claiming they are in the wrong.
I can tell you: that if she doesn't like a rule, it stifles her individuality or interrupts what she wants, she doesn't have to follow it.
I deal with parents like this all the time: they tell there children to walk out if a teacher is annoying them, they have to pee, they call them during school and expect them to answer and if another kid hits you you better hit them back.
These parents aren't doing their children any favor by teaching them how to break rules they find inconvenient because NEWSFLASH in a few years these kids are going out into the real world with this attitude and jobs have rules. And jobs fire you for breaking rules. Most jobs don't care about your individuality or self expression.
One of the biggest complaints regarding this new group of young adults entering the workforce is the feeling of entitlement that they bring into the workplace and I can certainly see where it comes from...parents teaching children to disregard rules.
So parents: stop tying teachers and administrators hands and allow us to prepare your children for the real world. Because jobs have dress codes, jobs expect you to be timely, act professional and follow rules. And unless you want to have them live in your basement forever, your child needs to learn this as well.
Obviously I am not a parent, am I way off base?
Teachers in agreement or disagreement?