It's September so once again its time to link up with Farley for this month's currently. I love how I rank currently's before my monthly goals link up...which will go live tomorrow...shameless plug.
Listening:
The seasons finale of Pretty Little Liars, I was actually a few episodes behind but thankfully was able to binge watch a few episodes and catch up. Priorities people. I told my students how much I love PLL and then threatened them if they ruined the finale. Making connections left and right.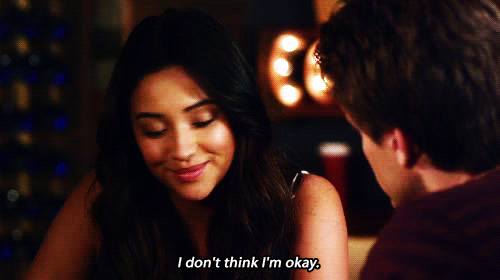 Three day weekends. We did absolutely nothing and I loved every moment of it. I was able to get the house cleaned, workout 3 times and have plenty of healthy goodies in the fridge. The perfect amount of productivity with binge watching TV shows. Our newest addiction: Game of Thrones.
I need to get some major money for my Robotics team to get registered and start prepping. I have a few little goals this year: taking a full team, actually having made tshirts (not the spray painted ones we made the day before last year) and placing in the top 10. So anybody out there know some good grant websites please let me know.
I have been following the blogilates calendar and have completed 31 straight days of working out while still juggling starting school, tooting my own horn. But there is a lot a whole lot of planking and my wrists are killing me. I need to figure out how to make them a bit stronger...you know to hold my body weight.
A smooth start to the school year is basically a give me, but considering I never see the students true colors to around week 3 I am definitely putting it on the list.
Seriously once school started I have fallen off the face of the social media world and I. hate. it. I want to be able to keep blogging but I get home at 4. Workout til 5 or 5:30. Shower. Make dinner. And sometimes get an hour or two to see the mister before its bed time. How do yall do it? I know some of you have kids too, so some serious props are sent to you.
Ireland. I feel like if the mister and I ever took a honeymoon it would hands down be Ireland, it fits us in more ways than I have time to type.
Costa Rica. I have been talking about running away with the bestie to Costa Rica for the last seven years and hopefully fingers crossed I will be heading that way for my 30th.
Italy. Wine and amazing food. I love the culture and the history. I could easily get lost for a month. At least.
Come back by tomorrow for my September monthly goals link up.